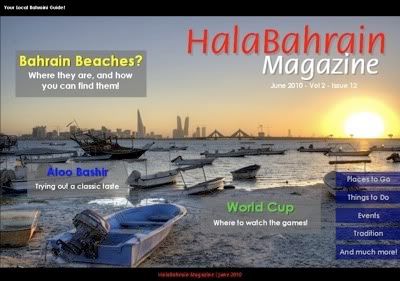 To read the magazine, click the image above.
To download the PDF version, Right Click & Save As HERE (PDF)
- Bahrain Beaches: We take a look at the best beaches to spend your summer in around Bahrain!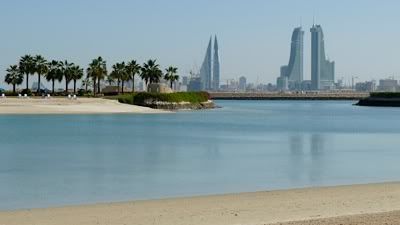 - World Cup 2010: Looking for places to watch the games? We list the best coffee shops, pubs and restaurants to kick back and cheer for your favorite team!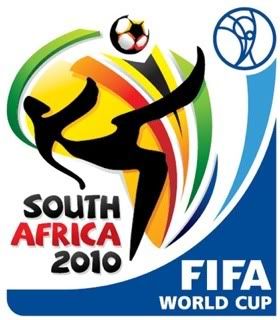 - Aloo Bashir: We review the Bahraini classic snack, deep in the heart of Manama Souq!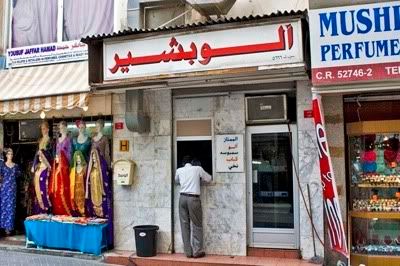 - Also in this issue: Bahrain's new car number plates, Kunafa, visiting Lebanon, an iPod Touch to be won, and more!
To read this issue online, click here:
Current Issue
To download the PDF for this issue, right click & choose 'Save As':
Download PDF