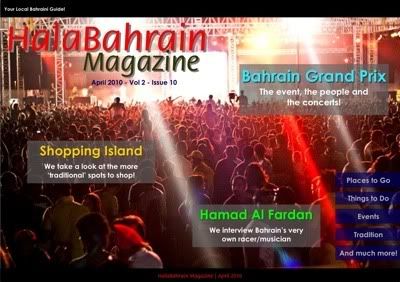 To read the magazine, click the image above.
To download the PDF version, Right Click & Save As HERE (PDF)
- Hamad Al Fardan: We interview Bahrain's very own car racer and musician on the release of his new mixtape, The Race to the Track!
- Traditional Shopping: Bored of shopping malls? We look at 'old' Adliya and Manama Souq, and what you can find there!
- Maz Jobrani in Bahrain: Maz is back once again, with a hilarious set that had audiences in tears! We cover the show.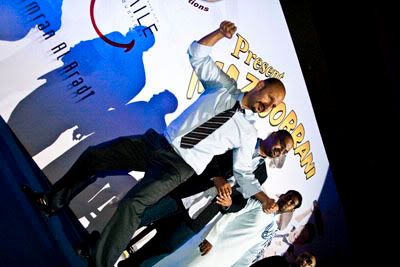 - Also in this issue: Coverage of Bahrain Grand Prix, local news, Bahrain Boat Show tickets to be won, and much more!
To read this issue online, click here:
April 2010 Issue
To download the PDF for this issue, right click & choose 'Save As':
Download PDF