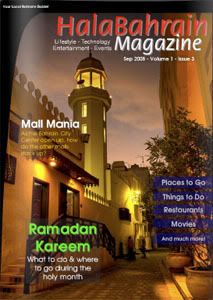 To read the magazine, click the image above.
To download the PDF version, Right Click & Save As HERE (PDF)
- Gergaoon: With Ramadan upon us, it's only natural to cover Gergaoon, or what is basically our Halloween! Having kids dress up in their best and go around from house to house singing for sweets :)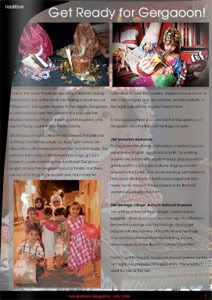 - Mall Hopping: The new City Center Mall is about to open, but what about the other malls around Bahrain? We go over the most popular ones, which are the best places to hang out especially with the hot weather!
- Maya: Love chocolate? What a better place to check out than Maya? Made in Bahrain, this place features some of the best sweetness on the island!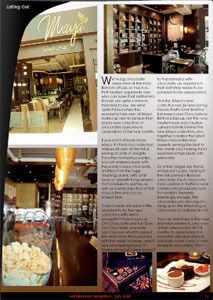 - Also in this issue: things to do during Ramadan, fasting tips, reviews of the Range Rover Sport and Honda Accord Coupe, anti-clown make up tips for girls, and much more!
To read this issue online, click here:
September 2008 Issue
To download the PDF for this issue, right click & choose 'Save As':
Download September 2008 PDF