To read the magazine, click the image above.
To download the PDF version, Right Click & Save As HERE (PDF)
- Reflux: Yes Bahrain, we finally did it! Our first rock and heavy metal concert that didn't get stopped over accusations of Satanism or T-Shirts that worship the devil! Hurray!
- Check out the CRC and other races at the Bahrain International Circuit, for a good dosage of adrenaline pumping thrills!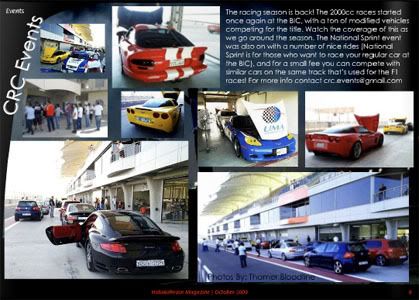 - Thee Project: An exclusive interview with Bahrain's very own nutcase rock and alternative band! With everything from heavy metal covers of traditional Persian songs, to tracks about not finding a parking spot in Diplomatic Area during the morning, they're definately a laugh!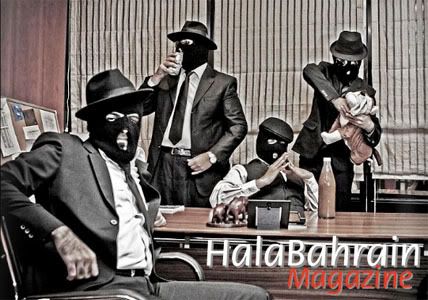 - Also in this issue: Looking for a traditional Bahraini breakfast? We check out Gahwat Haji for a dose of balalee6 and chai 7aleeb! We also cover Eid in Adliya, the Full Moon parties at AlDar Islands, Bahrain vs New Zealand qualifying match, and more!
To read this issue online, click here:
October 2009 Issue
To download the PDF for this issue, right click & choose 'Save As':
Download October 2009 PDF